With the increasing popularity of "BookTok"—TikTok's book-reading sub-group—young adult romance novels have become a frequent topic of discussion on social media. Creators and readers alike share their favourite books and gush over characters they're crushing on, almost like an online book club. However, the mainstream conversation lacks books with diversity, as many popular books center on white characters and experiences. While classics like
Pride and Prejudice
and recent releases like
The Hating Game
highlight riveting romance, it's time they share the spotlight. That's why we put together a list of five fictional romances featuring racialized main characters and relationships; because every reader deserves to see their background and culture reflected in the main character—especially when they're experiencing some fun and raunchy romance.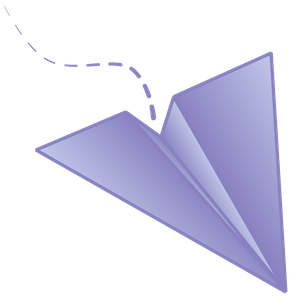 1. Get a Life, Chloe Brown by Talia Hibbert
The first of a trilogy following the lives of three sisters,
Get a Life, Chloe Brown
follows the titular character as she attempts to discover the adventurous side of her personality. After a close call with death, Brown—described as a chronically-ill computer geek—sets out to complete a bucket list to live life to the fullest. That's when she meets Red Morgan, a rebellious artist who she recruits to help with her adventure. Hibbert's other two books in the series,
Take a Hint, Dani Brown
and
Act Your Age, Eve Brown
, are also worth exploring as they also feature Black main characters and interracial relationships.
2. Honey Girl by Morgan Rogers
While not strictly about romance, Rogers' debut novel illustrates love in many ways; through queer relationships, friendship and self-discovery.
Honey Girl
tells the story of 28-year-old Grace Porter and her experience navigating life after finishing her PhD in astronomy. After a fun night out in Las Vegas, Grace wakes up the next morning married to Yuki Yamamoto, a woman from New York City whom she barely knows. On top of that, her new wife has already left Vegas and is on her way back home. When Grace's job search proves unsuccessful, she decides to travel to New York City to find Yuki. As the book progresses, Grace's spontaneous journey helps her understand herself as a queer Black woman, as she learns to recognize and cope with her emotions and burnout.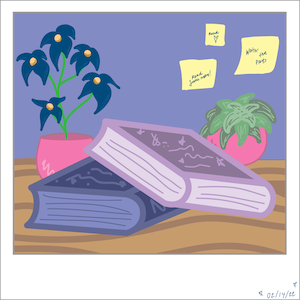 3. Josh and Hazel's Guide to Not Dating by Christina Lauren
For fans of the friends-to-lovers trope, this book is for you!
Josh and Hazel's Guide to Not Dating
features two main characters, Josh and Hazel, who have been friends for over a decade and slowly begin to realize their love for each other. The story's protagonist, Josh Im is Korean-American and his traditional Korean background is woven into the narrative through Korean culture and family details.
4. Love from A to Z by S.K. Ali
A compelling and heartfelt novel,
Love from A to Z
follows Zayneb, who is mixed-Pakistani and West Indian, and Adam, who is of Chinese and Finnish descent, as their love progresses. Throughout the story, their relationship is challenged by racism and personal struggles. The book addresses Islamophobia, the mourning of lost loved ones and chronic illness while illustrating the beauty of love.
5. Meet Cute Club by Jack Harbon
Hop on this journey as we watch a relationship between the two male main characters, Jordan Collins and Rex Bailey, progress from annoyance to attraction. Jordan hosts a romance book club, and Rex, who Jordan finds "frustratingly obnoxious," keeps nagging him about joining. The two eventually team up to revive the withering book club and Jordan discovers that maybe Rex isn't so bad after all. Harbon's novel incorporates an enemies-to-lovers storyline with the familiarity of a bookstore setting.