I've never understood
Sex and the City
. In fact, I have never understood romance in
Love Actually, Friends, How I Met Your Mother
or many other Western films and television. And it's not because I dislike them or have a vendetta against rom-coms, it's just that I don't see myself in these characters. I've never had casual encounters in a big city or been invited to high school house parties, had rebound sex after a breakup or confessed my love to a best friend's girlfriend with giant note cards.
And, let's not forget the most crucial thing: I don't look like any of the characters in these shows—my hair is neither blonde or brunette and my skin has golden undertones.
I'm just like other girls
. But ultimately, this sense of disconnect not only stems from the lack of adequate representation in these films and TV shows, but also because I find it hard to identify with the oversexualized culture and values portrayed in these shows.
I still have a lot of options though. Long before everyone was celebrating Asian representation in
To All The Boys I've Loved Before and Crazy Rich Asians
, I was watching K-dramas with my grandma at the age of three. Naturally, as I grew older, I found myself clicking on Japanese and Korean dramas on Netflix instead of the latest edition in the "white-girl-meets-white-boy" saga.
K-dramas are South Korean dramas that, while diverse in genre, are often melodramatic romance shows. They started gaining popularity in Asia in the 90s as part of the Korean Wave, which was the global craze for Korean culture known as 'Hallyu.' With
Winter Sonata
—a show about first love, separation, memory loss and reunion—stealing the hearts of many in 2002, the Korean Wave continued to sweep the world throughout the 21st century, with dramas such as
My Love from the Star, Heirs and Descendants of the Sun
. In 2020, the award-winning film
Parasite
stole the spotlight at the Oscars and introduced Korean movies to broader Western audiences,
according to the Korean Cultural Centre
. In 2021, Netflix's
Squid Game
, a Korean dystopian horror drama, became a
blockbuster
hit around the world.
K-dramas are also more readily available on popular streaming platforms. According to
Variety
, Netflix was expected to spend $500 million on Korean content in 2021. Dong Kang, Netflix Korea's vice-president of content, recently
announced
that Netflix would continue investing heavily in the South Korean market in 2022.
Michelle Cho, an assistant professor at the Department of East Asian Studies at the University of Toronto, says the global popularity of K-drama is a welcomed phenomenon and offers exposure to different cultures. "This means that people are getting to see what things are like in places outside of where they're from," she says.
A lot of K-dramas also have a structure that emphasizes the emotional aspects of romance in addition to high production values and aesthetic visuals, says Cho. "There are beautiful people, beautiful fashion and beautiful places," she explains. "Those visual elements of the K-drama create a very enjoyable fantasy space and it's just really a form of pleasurable entertainment."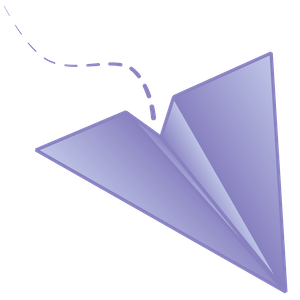 Morshed Reza's first K-drama was
Pinocchio
, which follows the relationship between the main male and female leads as they enter the broadcast journalism industry. The fourth-year business technology and management student says he fell in love with the show because it showed how familial trauma and societal pressure can impact two people when they fall in love.
"Unlike American dramas where there is more lust than love, K-dramas emphasize more about how people fall in love and what that's like," says Reza. "The build-up is huge and I like the fact that the best thing doesn't happen too quickly, it takes time."
Reza says K-dramas make his heart flutter and he's left craving more heartwarming moments that he sees on screen. "I value the whole aspect of falling in love and how messy it is," he says, adding that he finds watching K-drama rewarding because they acknowledge that love is never easy and it can be a difficult journey. "There are a lot of ups and downs, back and forth. It shouldn't be simple."
Cho says the tradition of melodrama—the strong focus on emotions and world building in K-dramas—is sometimes a surprising aspect that Western viewers have to get used to or overcome. "That's what becomes the strong, attractive feature of Korean television shows," says Cho, adding that this type of feeling structure is very different from Western romances that emphasize individuality. "It's about emotion, perhaps more than just physical attraction, or there's less emphasis on sex and more on sentimentality," she says. When the romance focuses less on sex and physical attraction, Cho says people can find it more appealing because it feels more genuine and natural.
Cho also says family dynamics in K-dramas deepen their plots. The story doesn't just revolve around the main characters—friends and family are also focal points and can determine what's going on in the relationship.
Watching K-dramas have become more mainstream for all walks of life, especially for Asian Canadians, who don't have a lot of options to choose from in a predominately white entertainment industry. During the pandemic, author and journalist Jan Wong started binging
Crash Landing on You
, which then led to her sharing her obsession with K-drama in her column for CBC's Asian Heritage Month special, "
Is Asian identity even a thing? Who cares, pass the popcorn for K-drama
." She says she objected to the blanket term of "Asian Heritage Month" and decided to write about her love of Korean drama, instead of grouping all Asians together in one article.
"I was trying to show that it was just a completely new world for me, one that I really loved."
Wong says she loves seeing shows featuring all Asian casts, specifically Koreans, being portrayed as normal people. "At that time,
Shang Chi
had not even hit the big screen. There were almost no films or TV dramas that were entirely Asians playing all kinds of characters—young, old, good, bad, not too good looking and gorgeous people," says Wong. "It was just so wonderful and refreshing to see a slice of life where an Asian wasn't the minor character."
Cho says that a lot of the time, fans of K-dramas are not ethnically Korean but are from other racialized communities. "They may not see themselves or really identify with the characters that are in mainstream entertainment in North America." She adds that K-dramas give viewers an alternative to commonly available western romances.
Another difference Wong noticed in K-dramas is that relationships were less often sexualized. There are little to no sex scenes or nudity. The most the audience might see is "a bare shoulder or they're wearing an undershirt," Wong adds.
She thinks graphic sex and nudity illustrated in Western media shows are not necessary elements needed to tell a good story. "What I find so wonderful about Korean dramas is the love and sex is almost ridiculously chaste," says Wong. "I love that because we've gotten to the other extreme here in the West where everything is showing, there's nothing left to the imagination."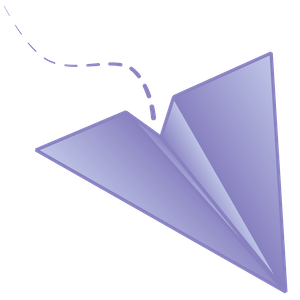 When I'm immersing myself in the romance in K-dramas, I unconsciously insert myself into the main characters—much like many other K-drama fans do. The man of my dreams doesn't have to like me because I'm 'hot' or great at sex. I don't mind taking things slow, just like the comforting slow-pace build-up in K-dramas. As cheesy as it sounds, I want him to like me for who I am. K-drama is able to illustrate this fantasy for us—a genuine romantic connection between two individuals—one that is ironically too much to ask for in this day and age.
Still, K–dramas have problems such as lacking LGBTQ+ representation, fatphobia and colourism. After all, it is nothing but a fantasy. Even though K-dramas are far from perfect, they teach me that true and genuine love is worth fighting for.